Your comfort-zone reinvented!
In modern offices it is not easy to shutout your surroundings completely. Therefor Sypla developed the SMARTbox.
Installed very quickly the SMARTbox offers sound-proofed privacy and comfort for that one phone call, space for participation in a video-conference or just a focus point for a task that requests it. Equipped with a ventilation system, LED lighting and electricity. Customizable in size and colours.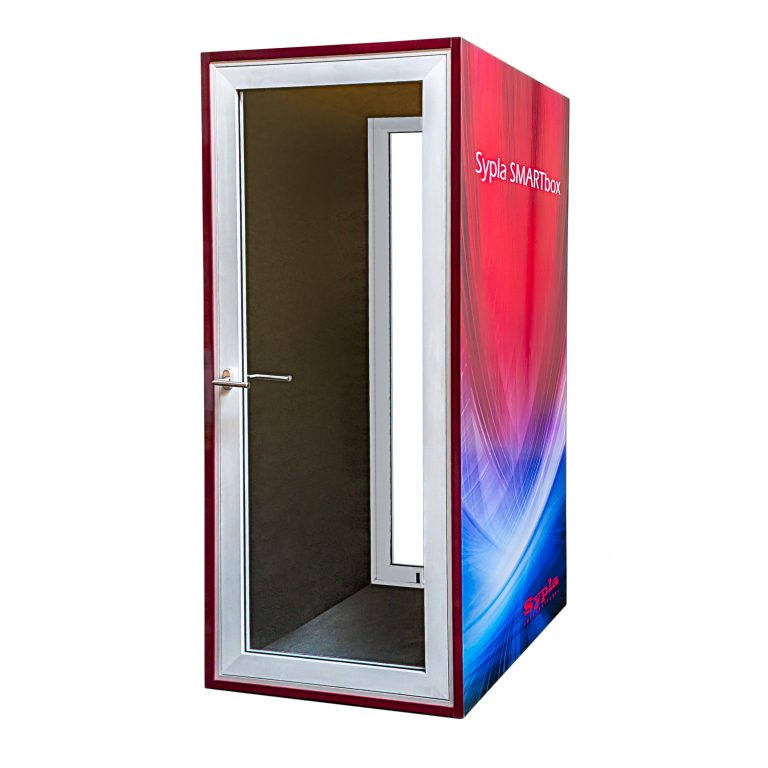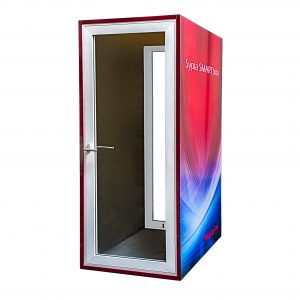 Please feel free to download our brochure underneith, and please try to contact us in case of any questions.
Specificaties SMARTbox – Privacy in offices
Modular place able SMARTbox; will be delivered as a panel package, mounted by specialists.
Outside panels coated or wrapped on request, fitted to your interior style, company logo or campaign.
Door and back panel with laminated acoustic glass.
Interior: Acoustic anti-static carpet.
Acoustic wall panels with sound-absorbing inserts.
In wall and ceiling installed air-ventilation, acoustic isolated.
LED lightning, electric components, sensor-activated.
Delivered with table-top, diverse options possible.
Technical details
Dimensions
Outside Size     103 x 98 x 227 cm.
Inside Size        82 x 82 x 203 cm.
Table height     110 cm
Door width       87 cm
Weight               200 KG